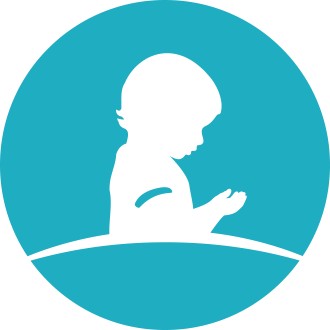 Cancer Survivorship Community
The Cancer Survivorship Community shares high quality genomic, clinical, and patient-reported data from survivors of pediatric cancer. To accelerate the rate of discovery in survivorship research we have developed this SJLIFE Survivorship Portal, a data-sharing platform for genomic and clinical data from the St. Jude Lifetime Cohort hosted on the St. Jude Cloud. The Portal features the Clinical Data Browser, GenomePaint, a genetic variant browser, for browsing, visualizing and analyzing clinical and genetic data integratively. Additionally, the Survivorship Portal will serve as a site for an expanding portfolio of risk-prediction tools developed using the SJLIFE cohort, including the recently developed Cumulative Burden Risk-Prediction Tool.
Reference: Epigenetic Age Acceleration and Chronic Health Conditions among Adult Survivors of Childhood Cancer. JNCI 2020
About the Data
The SJLIFE Study cohort was established in 2007 to address knowledge deficits about the health of 5-year survivors of cancer diagnosed during childhood and adolescence and treated at St. Jude Children's Research Hospital. As part of the study, detailed demographic, diagnostic, and treatment are available for all participants.
Additional detailed follow-up and clinically assessed outcomes are available for all patients who completed an on campus visit. Whole-genome sequence (30x) has been completed on the initial 3006 participants and serve as the population available on the initial version of the St. Jude Survivorship Portal. Access the raw genomics data.
The Clinical databrowser enables interactive exploration of 1) Cancer-related variables such as diagnosis and treatment 2) Demographic variables, and 3) Outcomes, including severity-graded chronic health conditions using a modified version of the Common Terminology Classification for Adverse Events, and subsequent cancers.
Dictionary terms from these categories are arranged hierarchically from general to specific, allowing a user to traverse the dictionary tree and view patient distributions by user selected terms as customizable barcharts, or perform cross-tabulation between two terms.
The GenomePaint germline SNV, indel, and copy number variants computed from WGS, allowing users to display and filter variants based on a variety of functional annotations and population allele frequencies. It also supports on-the-fly locus-specific association testing on any coding or non-coding locus to identify variants associated with user's choice of clicnical terms, e.g. 1) leukemia and non-leukemia survivors of a specific ethnic group, or 2) survivors diagnosed within a specific age range (e.g. less than or equal to 4 years) against gnomAD as a control population.
Cumulative Health Burden (COMING SOON)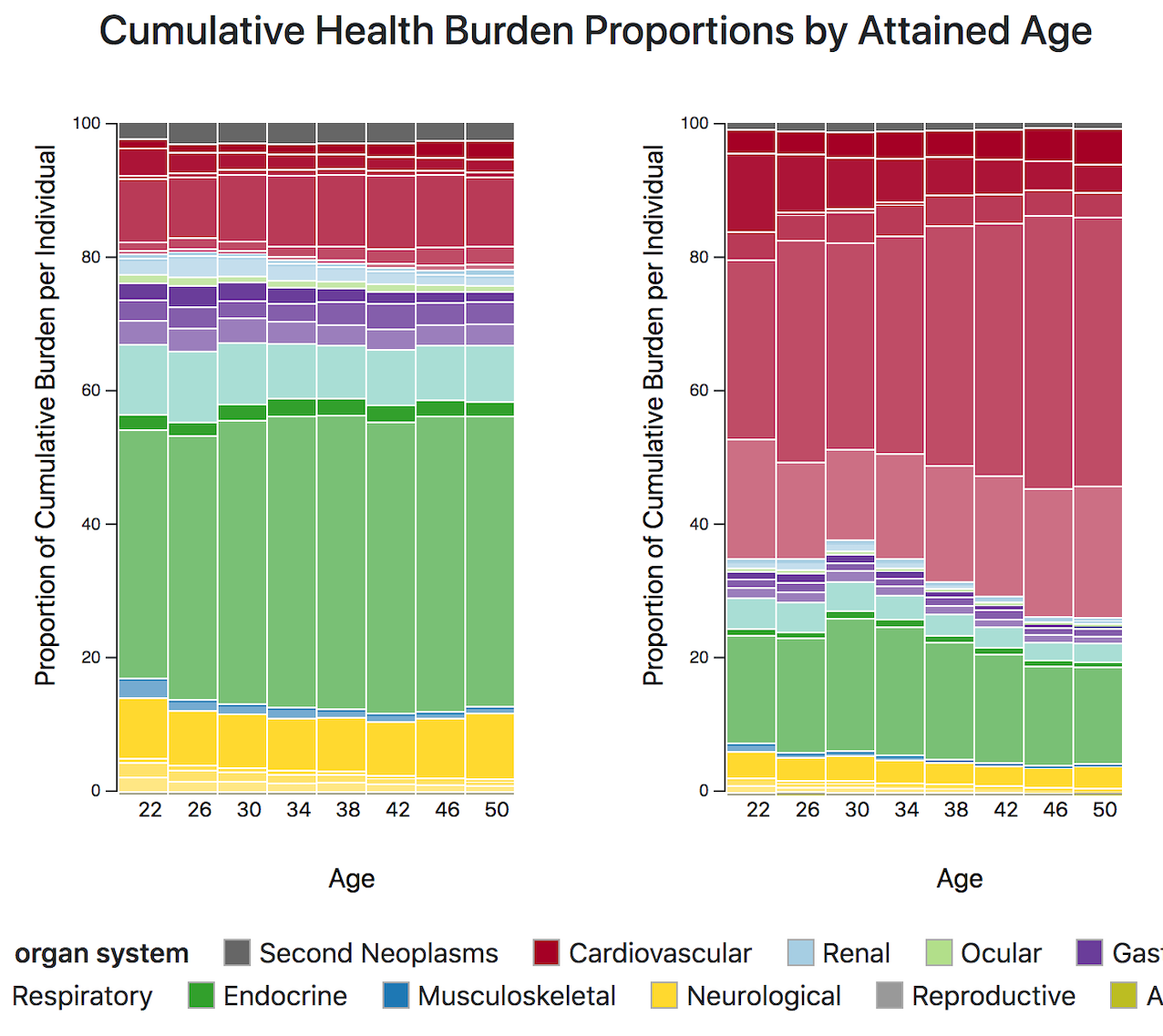 This web application visualizes estimated cumulative burden resulting from pediatric cancer and administered treatment. The estimates are generated using the statistical model described in Yoneoka et al. (see References section below). The model uses St. Jude Lifetime cohort data as described in the referenced Lancet paper. These St. Jude departments collaborated to produce this web application: Global Pediatric Medicine, Epidemiology and Cancer Control, and Computational Biology.
References
Approach for Classification and Severity Grading of Long-term and Late-Onset Health Events among Childhood Cancer Survivors in the St. Jude Lifetime Cohort. Cancer Epidemiol Biomarkers Prev. 2017 May; 26(5):666-674.
Prospective medical assessment of adults surviving childhood cancer: study design, cohort characteristics, and feasibility of the St. Jude Lifetime Cohort study. Pediatr Blood Cancer. 2011 May; 56(5):825-36.
The cumulative burden of surviving childhood cancer: an initial report from the St Jude Lifetime Cohort Study (SJLIFE). Lancet 2017 Dec 9; 390(10112):2569-2582.